Projects
My research has been funded by the following European and national projects:
Ongoing:
EU ERC Advanced Grant – SAHR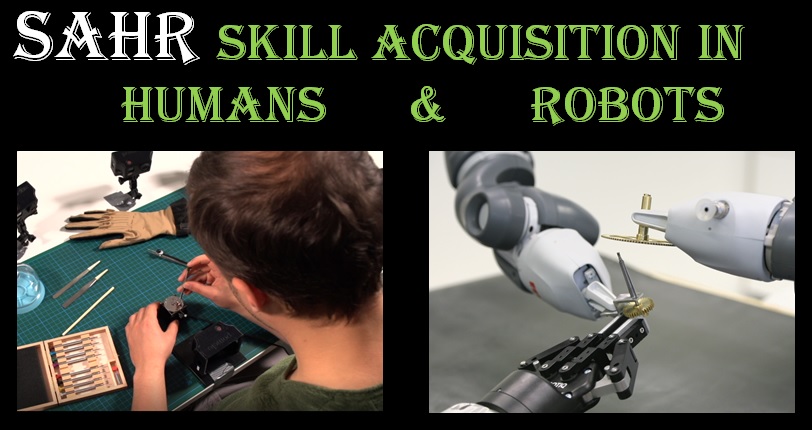 Tittle: SAHR - Skill Acquisition in Humans and Robots
Participation: 2020 -
Role: Investigator
Research: Learning dynamical systems from demonstrations
Description: Robots in the future will not be simple machines only capable of repeating basic actions: they will adapt to unexpected changes and learn all kinds of task. In order to program robots able to learn very complex tasks, we first try to understand how humans manage to accomplish them. Our aim is thus to study watchmaking through its training process, as an excellent example of high dexterity tasks. Furthermore, watchmaking requires fine tuned hand coordination, which is essential in learning collaborative robot manipulation. Project website
Completed:
EU H2020 – SecondHands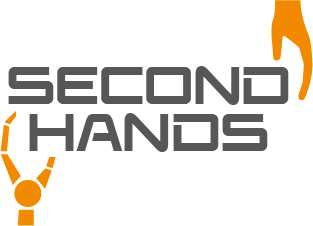 Tittle: SecondHands
Participation: 2019 - 2020
Role: Investigator
Research: Learning skills from demonstrations
Description: SecondHands aims to develop a robot assistant that is trained to understand maintenance tasks so that it can either pro-actively, or as a result of prompting, offer assistance to automation maintenance technicians performing routine and preventative maintenance. Conceptually the robot's task is to provide a second pair of hands to the maintenance technician, such that once the robot has been trained, it can predict when it can usefully provide help and knows which actions to take to provide it. Project website
EU H2020 – CogiMon

Tittle: Cognitive Interaction in Motion
Participation: 2018 - 2019
Role: Investigator
Research: Learning skills from demonstrations
Description: The CogIMon project aims at a step-change in human-robot interaction toward the systemic integration of robust, dependable interaction capabilities for teams of humans and compliant robot More information can be found here
FFG (Austria) – FlexRoP

Tittle: FLEXible, assistive RObot for customized Production
Participation: 2017 - 2018
Role: Investigator
Research: Learning from demonstrations,Movement Primitives, Assesement Primitives
Description: Production of mass customized products is not easy to automate since objects and object positions remain more uncertain compared to mass production scenarios. Uncertainty handling motivates the application of advanced sensor-based control strategies which increases system complexity of robot applications dramatically. A possible solution to this conflict is the concept of task level or skill based programming that will render modern robot systems. Such systems can be applied without safety fence, are easier to program, more applicable and transformable into capable robot assistants. The project will implement a skill based programming framework and will apply it on selected industrial demo scenarios and evaluate research results. The main focus of the project is the application of methods to acquire process information by worker monitoring and thus make the robot assistants self-learning.
EU H2020 – Imagine

Tittle: Robots Understanding Their Actions by Imagining Their Effect
Participation: 2018 - 2018
Role: Investigator
Research: Reinforcement Learning of Actions
Description: Imagine seeks to enable robots to understand the structure of their environment and how it is affected by its actions. "Understanding" here means the ability of the robot (a) to determine the applicability of an action along with parameters to achieve the desired effect, and (b) to discern to what extent an action succeeded, and to infer possible causes of failure and generate recovery actions. More information can be found here
EU FP7 – STAMINA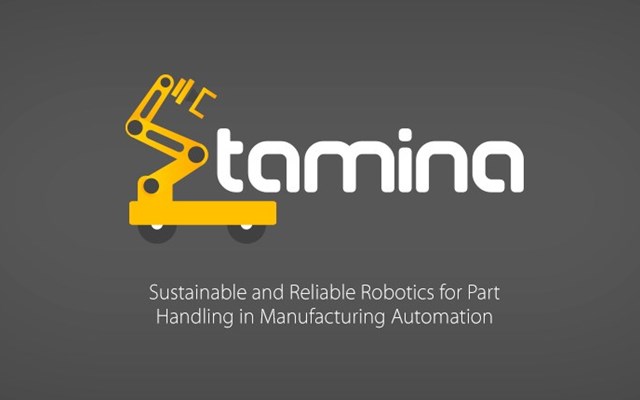 Tittle: Sustainable and Reliable Robotics for Part Handling in Manufacturing Automation
Participation: 2013 - 2107
Role: Researcher
Research: Model Learning for Control, Robotic Skills